BEST ANSWER
You may want to try Stacy Anfindson with Birch Appraisals - he's one of the best in the Cary area.

Several factors to consider -

1) What is the price range of your neighborhood - you dont want to price yourself out of your own neighborhood - ex - if you live in a 300-500k neighborhood it would be difficult to sell a home for 600 in that neighborhood

2) How long you plan to stay in the home - are you planning on moving in the next few years or are you there for a long duration

3) would you be ok if you cant get your ROI back? Are you comfortable spending money just for your own enjoyment

4) In most cases the value of basement square footage is never as high as 1st and 2nd floor suare footage - same is true with a finished attic - while you may have a value of well over $100 per foot for your main areas, appraisers will cap the value of basement footage - usually a max of $50
Heatrichi,
A lot will depend on how complete the renovation and how well finished. There are some very good companies out there that are custom builders and have done basement homes giving you the most for your money in the long run. I have a list on my website under Preferred Services, look for the custom builders. Let me know if I can be of help.
Thanks,
Jim
No, you probably won't get a huge ROI.

Do the basement renovation based on what you want. Do you just want a rec room down there? Or kind of a separate apartment with a bedroom, kitchen, bath, etc? Do you want a home theater set-up? Maybe a home office, some storage, and a finished rec room? All those are possibilities. You decide on what you want.

Then go out and get bids. Get at least three. You'll probably find that the bids vary widely in price. Some of that may reflect the quality of workmanship. But a lot won't. Some companies are just priced high. Or sometimes, if they're busy, they'll raise their prices; if they're not busy, they'll lower them. You've probably already been through that process with your first floor renovation, so you know the process.

There's no way just to pick a number out of the air without knowing what you want, much less the quality of what you want and the type of companies that'll be bidding on the job. So I could say $15,000, or $30,000, or $40,000. Or more, or less.

I'd suggest you determine what you want. Then get bids. If you're happy with whoever did your first floor renovation, certainly get a bid from them.

If you're really that concerned about how much to spend, contact a Realtor familiar with the area. Ask the Realtor what basement features buyers in Cary look for most. And ask how much certain features might add to the value of the home. That'll give you an idea of what your ROI would be if, for instance, you did a drywall ceiling rather than a dropped ceiling, or wood floor rather than vinyl, or a full bath rather than a half bath, and so on.

But, after you've done that, do the renovation for your living comfort and enjoyment.

Hope that helps.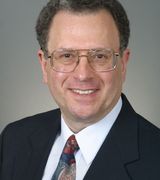 Contact