Anne
If you can sell your property yourself, you should.
The owner selling without professional representation sells to someone they know 5% of the time, to someone they don't know 5% of the time, and lists with a Realtor 86% of the time (NAR survey).

I would make a PDF flyer of my property, email it to all my friends, put is on craigslist.org, forsaleforowner.com, and owners.com.

Interview three Realtors, ask them for an Estimate of Seller's Net Proceeds. Run the numbers. Then if you end up wanting to list you'll already have a REaltor to hire.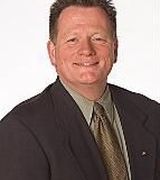 Contact
A good number of questions would be, 'If/when I have a buyer......how do I get them under contract? Are they qualified? What if I make a mistake, can I be sued?, and many more. I was a Realtor in NY many years ago and there is more to this than most people think. Most FSBO's (For Sale By Owners) are working and cannot accomodate showings or the ensuing paperwork. Best of luck. The success rate of FSBO sales are currently running at about 6% and receive an average of 10% less for their property. But hey, you may beat the averages.