Matt Fagioli's answer
Hi Eva,
I built my sales business--and now my brokerage-- on geographic (and demographic) farming. I'd pick something that is at "the center of the market" price wise. So, if you're market has a $200k average, find a neighborhood that is at -- or just below -- that price point. Also, look at the sales volume in each neighborhood. Some neighborhoods will have 10% turn over annually. Some might only have 2%.

HI Eva,

I agree with everything that Deborah has mentioned.

I would like to add two points. First of all, choose an area that you feel passionately about! Your enthusiasm for an area is contagious. People want to use an agent that truly knows & loves the area they want to buy or sell in.

Also see what percentage of sold homes in the area have been sold by the same realtor. You should try to avoid areas that are dominated (more than 25% of sales) by one or two individuals.

Happy farming,

Karen Miller
Look at recent turn over rates. How often are properties turning? That means, how often do they actually sell, not how often they are listed. Where are the sellers going? Moving up? How is the area performing today vs. 1 yr ago. How is the average DOM? The longer the DOM, the greater the investment of time and marketing $$.

Where do you have contacts that you can develop? What activites exist in the area in which you might participate?

The more dimensions of your involvement in your farm, the greater your success.

The move up market for your mobile home contacts is an excellent springboard. Choose an area that has good stats, with high buyer and seller interest. Determine that by looking at the stats addressed above.

Best of luck.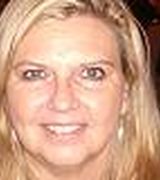 Contact