Chuck Gillooley's answer
Brian,
Keith is correct -- there's no impact when you're selling. You can't draw any reasonable conclusions by comparing "assessed value" with "market value" because Prop 13 caps any increase in assessed value to 2% per year. Consequently, many homes are worth more than their assessed value, even in this lousy economy.
Whoever buys your home will get a supplemental tax bill that will bring the assessed value up to the new sales price. It sounds like you already researched the "Decline in Assessed Value" route with San Mateo County, but if you haven't, here's a link that will get you to the online application:
http://whiteoaksblog.com/2008/12/16/reducing-your-property-t…
Best of luck!
Brian
The decline in assessed vaiue is for tax purposes only. If it is like LA County it is for January through March of this year.

So if you are thinking of a re-fi or selling it has no impact at all.

I used to ask myself the same question.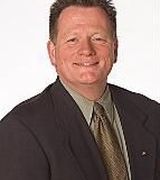 Contact
To answer your queston.
A) You will have to bring the extra to closing that will not cover your loan. You can and should go to your bank before you accept the contract. Ask the bank to take a short sale on your loan. This means you are asking them to help you. They will look at the contract and it will be up to them to accept the contract for the lower proce. If they agree. There is a good chance that you will go to closing and you will not make or owe anything. You will just get out of the house.
B) The accessed value and tax value are no where related. The tax value is only you can be taxed for your home. Taxes will have to be paid no matter what and it will not depend on what you are selling it for.
C) If you have agreed to a sales contract already before talking to your bank about it. You will have to go to closing with money. If you cant pay you will probably have to break the contract. Which can result in a law suit if buyers wish. If you manage to sell the house and this somehow slips through the banks radar. They can come after you for the rest of the money they did not get. Even if you sell the house and it is no longer in your name.
I hope this helps. Remember I am in North Carolina and some laws may be different than where you are at. I tried to not get in to real detail. I think most areas are like what I said. Thanks,