Good advice below.
A lease-option is usually a fall back position for an owner who can't sell conventionally. Or sometimes for a landlord who is having trouble finding tenants or wants to bring in a bit more money than a straight rental.
However, I notice you've listed yourself as a "Home Buyer." Are you interested in using a lease-option to purchase? If so, here's a blog I wrote on how to find lease-options:
http://www.trulia.com/blog/don_tepper/2010/03/how_you_can_fi…
Hope that helps.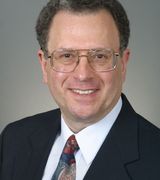 Contact
Hi Eddie,
Kents got a good question. What is your motivation for a Lease Option? Let us know and we can probably provide better guidance.
Rocky G.H. Hawrysz
Prudential California Realty
(209) 444-6610 - Direct Office
(209) 915-6209 - Mobile
E-Mail: rocky@prucalifornia.com
Visit
http://www.TeamHawrysz.com
License # 01468373
Eddie
Just offer it for sale, if you happen to get someone that is interested in an lease option they will come your realtor can put it in the remarks section of the mls that it is in fact an option. But in my experience over the last 12 years they rarely go through. Why are you wanting to do a lease option? thinking values are going to be higher in a couple of years? What if they are not an the buyers walk or worse you are stuck selling at a lower value than you could have gotten today? I say just sell it if you can and offer it as additional terms. Obviously the best source of inforation is your selected Realtor in your community but that would be my advice to a client here.
Good luck
Kent
602-980-5368
West USA Realty