Jennifer,

The average days on market takes into consideration too many variables to accurately predict days on market. Otherwise, they would just call us soothsayers. :)

In all seriousness, it depends on the property condition, price point, floorplan, lot, and the time of year. There may be some other variables I may have not mentioned, but I suggest finding a realtor that is considered an "area specialist" as they would probably give you the best advice.

Depending on your situation you may want to consider owner financing it as well as that's a great option. I blogged about this topic recently and it could be of help to you.

Good luck with the sale.
A quick look at the numbers looking back 4 months shows
Average 4 Bedroom 2 Bath 1 Half Bath 1997 Built $169,814 Orginal List Price $159,245 List Price $153,655 Sold Price 97 DOM ( Days on Market)
Jenn
There are a couple of truths in real estate that might help you.
When a new listing hits the market, we expect 10-12 showings during the first two weeks of market time, or we make a price adjustment. Statistics show that homes that sell in the first 30 days on the market will sell closest to asking price. Homes that sit on the market, say 120 days, in my area sell for 93.6% of asking price. Listings that sell within a month are averaging 98.6% of asking price.

So in most markets a well-priced home that is marketed correctly should sell for the most money within 30 days. In our market the average Days on Market (DOM) is about 80. Yet we have the "best homes" selling within a week or two with multiple offers. So 20% of the inventory is well-priced and sells within 30 days, 80% is overpriced and sits there accumulating market time.

If you'd like a referral to a top agent in your area, I'd be happy to provide on.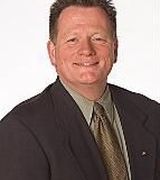 Contact