Tony,
I have to say that it depends on what price you put on it. By the way, if you are selling, please contact me - I have an approved buyer looking in the area. We checked a few houses this week in your area, and planning to put an offer on one. Let me know if you want your sold. Charita King 562-276-8681
Tony
The average days on market is an interesting question that we have had quite a few of today.
What you should know is that a do NOT work your market, but I do have some tips for you.
Homes that sell in the first 30 days of market time sell closest to asking price.

The longer a home is on the market the greater the difference betsween asking and selling price.
In My MLS homes that sell in a month sell for 98.3% of asking. After 120 days they sell for 93.6% of asking...that is probably AFTER a price reduction.

So a properly priced home, properly marketed will sell for the most amount of money in 30 days.

Ask a Realtor for that precise information...however I do not think that factor alone is helpful.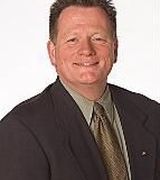 Contact