Sasha
You are in a common situation. There are a couple of factors I will address here:
1. You need to be able to prove hardship (the reason you need to sell).
Lenders are being approached by a lot of people who just want out. Just wanting out may or may not be a good enough reason. Losing your job, a health reason, divorce, etc. are typical events that make it impossible for a family to hang on to their home.
2. Why you need to sell (change in employment, for example)
So not being able to pay the mortgage, or needing to move, are the two primary categories. My advice would be to talk with a Realtor regarding the realistic value of your home. Then contact your lender and ask for the short sale package. You will want a Realtor to help you through this. Some lenders will not talk with you until you are late one month.
BTW, so if you need to sell to move, you may have a tough time qualifying to purchase a new home in your new location. Get good advice, look at your options, and proceed.
Post if you have questions.
http://activerain.com/blogsview/125091/How-The-Foreclosure-Process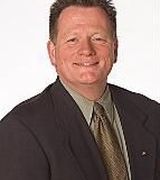 Contact
Be careful here, the terms of the lender to accept your short sale offer will be spelled out during your negotiation. you may have to take back a note form the lender to sell. Lenders are getting much smarter now, it will depend on your financial situation. Also if the home is not your primary residence you WILL be responsible for the taxes on the loss, reported to you as income.. The mortgage debt forgiveness act only applies to primary residence. and don't be fooled there will be an impact to your credit. just google "short sale impact on credit". the jury is still out on the how badly it will be. FHA already has lending guidelines established for customers that have short sold a debt. could be 2 to 4 years to meet FHA lending standards
Rbeja
, Agent, San Diego, CA
Hi Sasha,
I don't know your full situation, but you could try and see if the bank will be open to a short sale. If you are married and only one of you are on the loan. It is possible after the short sale for your partner to qualify for a loan to purchase another home.
The pro's and con's will vary dependant on your particular situation. Example, if you have one lien on your primary residence that is the original loan and the bank accepts a short sale offer. Then the bank will not come after you for the deficiency of the loan (the difference between what is owed and what the bank gets back from the short sale). Also because of resolution H.R. 3648 the IRS will forgive the tax implication owed to them.
The con's on this example would be the borrower would have a short sale on their credit history making it difficult to get a loan in the short term.
If your situation is different from this example, please feel free to give me a call.
Good luck,
Tony
858-212-6933
http://www.sdHomeSold.com