Feel free to send me an email with your contact details and the property address and we'll try to get you a referral there in Linden.

Bruce Lynn
Keller Williams Realty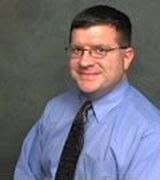 Contact
Sorry read about your parent(s).
Contact a Realtor ASAP who can assist you many more questions that need answers. HOWEVER you can have the prefect home best location on the market for years.. then have ugly home has bidding wars.
Lynn911 Dallas Realtor & Consultant, Loan Officer, Credit Repair Advisor
The Michael Group - Dallas Business Journal Top Ranked Realtors
972-699-9111
http://www.lynn911.com
In order to best protect your parents and any other assets they may have, do consult with an attorney who specializes in real estate beforehand, as he/she can best advise as to your options---if looking to do a short sale--invite a few agents or as many as needed from different realty companies and interview them in person--ask for a CMA--comparative market analysis, after reviewing the data a determination on a listing price can be made...choose your agent with care.