Have a Realtor give you an estimate of the property in its current condition. Also have him/her give you an estimate of the value of the property in fixed-up condition. Then get estimates on those fix-up costs--what it would take to get it into the "fixed up" condition.

That'll give you a quick idea of whether it'd make sense for you to try to fix it up. It'll also give you an idea of whether you could even afford to.

Dp2's advice is good: If you're going to fix it (or any of its components) up, make sure it's done to professional standards. And his advice about finding investors who might be interested is also good, if you decide that's the route you want to go.

Hope that helps.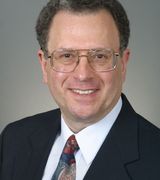 Contact
Hello Melissa,

Riverwood is a good comparison. You are probably looking at around
$60k - $70k as a sale price if your home is in good condition. The attic is the
most important place to insulate - by a professional - may not be expensive.
Fixing your roof may not cost as much as you think. Contact a roofing guy.
You don't describe what the front of the house needs, but a handy man may
be able to help. Building up the backyard would be pricy and may not be needed.

If you sell "as is", you are probably looking at mid $20's - $40k depending on ... condition. Buyers will
push down sales price when they see repairs are needed.

There are a couple of homes listed in the Riverwood area right now. The agents listing those homes
should be a good resource to you no matter where you live near the river. They can also give you
references to good handymen. Drive by those homes and call those agents. They'll help you decide
what's best for you.

Kind Regards,

Marita
From an investor's perspective, whether or not you'd opt to sell it as-is doesn't matter. We'd buy the property in any condition, and we'd do whatever needs to be done to make it marketable for retail buyers or renters. Yet, I'd strongly recommend that you not try to fix anything if you can't afford to fix it to the same level of professional quality as one would find in the comparable properties on the market in your neighborhood.

Sellers who fail to do that are in for a rude awakening when inspectors/appraisers/GCs or other knowledgeable real-estate pros (including investors [like me]) inspect the property making notes of all of the flaws. We make notes of all of those flaws, because we know that we're going to have to correct all of them.

Keep in mind that this is a buyer's market. With so many offerings available, they can be as choosy as they want to be. I've seen couples, who liked 95% of the attributes of a particular home, decide to go with something else due to an unprofessional paint job, a stain on the carpet, an untidy lawn, etc. Yes, I know those are trivial things that any buyer could easily rectify after having closed on the sale, but they're going to pass on anything they see as less than perfect--especially since there are so many impeccable homes on the market right now.

Please feel free to send me some info about that property, because I might be interested in buying it. You also might want to reach out to some of the investors in your area. You can find them via their "We Buy Houses" ads or the local REI clubs.