In Texas you might want to reread that portion of the contract.
This is an out for the buyer in most cases, not an out for the seller.
Typically this would not be breach.
Of course it depends on how the contract is written.
In most cases I would be shocked to see a lender write a commitment letter by the financing approval date. Typically final approval is not granted until a day or two before closing.
Every case is different, but that's normal. Rarely have I seen approval 2-3 weeks into a contract.
Lots of people misread this.
It is also surprising to see letters between lawyers going back and forth.
Are you using a board certified real estate attorney?
If you have attorneys involved, and writing letters, you should be referring to them for advice as they should know the contract specifically that you have signed.
We are not attorneys here and therefore cannot give legal advice and don't know the specifics of the contract you have written or signed.
It does not sound like the standard TREC contract, but perhaps one an attorney wrote themselves.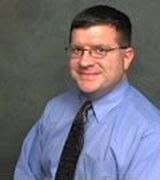 Contact
I can't speak to the specific situation of your buyer. However, I can testify to the fact that mortgages are harder to qualify for, and much harder for loan officers to document to the new strict guidelines we live with. The bottom line is this: Do you want to sell it to them, or do you want to put it back on the market and take your chances with the next buyer that comes along? There should be an extension of the contract though.

Barbara Coker
NMLS#22845
Licensed Mortgage Loan Officer
100% Home Loans All Over Texas