If you mean: What do buyers look for? Here are some things:

Price: One search criterion is almost always price. So make sure your property is priced at the lower end of the range of comps.

Size: Beds and Baths: Buyers will have a house size in mind: 3 bed/2 bath, 4 bed, 2.5 baths, etc. There may be some flexibility there, but that's a major concern.

Location: This may be very general (such as "Fairfax County") or very specific (a particular subdivision). Some people (especially those with children) may look in specific school districts.

Type of Home: This includes both whether it's a single-family home or townhouse, and the style of the home (colonial, rambler, split level).

Age of Home: Often not as important as some of the items above, but still fairly important.

Neighborhood: Once a buyer is actually looking at homes, he/she will pay close attention to the neighborhood. Are there cars up on blocks? Are there high-power lines running past the back yard? Is there a major highway on the other side of a sound barrier?

Curb Appeal: What's the home look like from the outside? Is it attractive and welcoming? Are the major visible items (driveway, roof, etc.) in good shape?

Inside: A layout that works for the buyers. That'll vary based on buyer wishes. And is the home reasonably updated, and staged? (Doesn't have to be formally staged, but should be decluttered and neutralized.) Can the buyers envision themselves living there.

Those are some of the major things that buyers look for.

Hope that helps.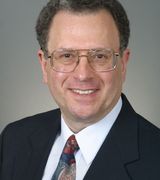 Contact