Hi Rya.ye,


it will take a while (years) for the value of the condo to return. also, when you look to sell keep in my financing will be depend on the occupancy (owners to renters).

so your potential buyer may be cash.

if you need to sell or discuss your options free to check out the site
Your Condo appraised for $18,000? The change in the market has always been the golden question everyone is looking for an answer. There is now an up-tick in foreclosure filings in Maryland. Once these properties become REO's or Bank Owned Properties, you will see a further downward spiral in valuations across certain regions. I would suggest you keep up on the market statistics in your area. You can do this also with developing a relationship with a REALTOR who can supply information to you that would be beneficial to any future decisions you would make.
Wow. I didn't know they'd fallen that far in Suitland.
The housing marketing generally is pretty good in the D.C. area. Lots of areas (admittedly, I'm more familiar with Northern Virginia) have been showing strength over the last year or two. Here are a few stats for PG County:
http://www.rbintel.com/statistics/prince-georges-county-md
As you can see, year-over-year, median sales prices have risen 8.1%. Average days on market have fallen 25%. Sold-to-list price is 94%, an improvement from last year.
So, if by "normal" you mean that your condo will be valued at around $120,000 (and it's now valued at $18,000), probably not for 5 or more years. That's only a guess. A Realtor familiar with Suitland might be able to give you a somewhat more educated guess but, frankly, it'd still be a guess.
Hope that helps.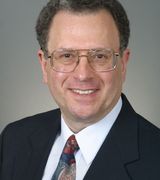 Contact