No, if a seller sells their home for less than what they owe on the mortgage and the lender approves the short sale then the seller is forgiven of the debt. In the past the seller may have received a 1099 from the lender stating the amount forgiven was income to be taxed, but in December of 2007 The Mortgage Forgiveness Debt Relief Act of 2007 was passed to solve this issue for homeowners.
This provision applies to debt forgiven in calendar years 2007 through 2012. Up to $2 million of forgiven debt is eligible for this exclusion ($1 million if married filing separately). The exclusion does not apply if the discharge is due to services performed for the lender or any other reason not directly related to a decline in the home's value or the taxpayer's financial condition.
The amount forgiven must still be reported on Form 982 when filing IRS income taxes.
See this link to the IRS for details:
http://www.irs.gov/individuals/article/0,,id=179414,00.html
The lender can come back after them on their credit for the rest unless the lender agrees to a debt paid in full for the short sale. Having taught short sale classes to other agents, I can tell you that there are variables and it would depend on what you as the agent get the bank to agree (In writing!!!) to do for the client. Ask your broker and if you are not with a top broker (Keller Williams, etc) then call a title company you used before for your closings because they do have a lawyer who can advise ya or if you know a CPA you can ask them. Good luck.
Plano
You need to get the facts. There are too many variables here.

Talk with a CPA about the specifics of the property and the loan. No one should be offering tax advice on TRULIA. Only a tax professional with full knowledge of the facts.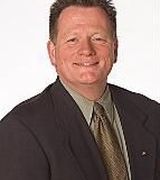 Contact