Where is the land? We are in Texas and we'll be glad to help you or point you in the right direction if we can.

We can normally handle all the details over the phone, via internet, email, fax or whatever.

Feel free to email me directly and we'll see what we can do to assist you.

Bruce Lynn
Keller Williams
214-675-6992
rb@teamlynn.com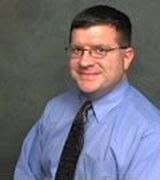 Contact
Hi Texas - You may want to contact a Realtor in California. If you don't know of anyone, ask family and friends for a referral. Once you get an agent explain to them what you want to do and they will contact a Texas agent. It should not be a big issue for you. Let the agents handle it. Good luck.
Cindy Schlee, Realtor
Grand Rapids, Michigan
616-558-9595
cindyschlee@grar.com
http://www.cindyschlee.com
Contact some Realtors in the area of Texas and ask them to do a market valuation of the property and send them to you. Decide if you like one of the Realtors and let them guide you on how to get it listed for sale, they know how to do what you want to do. Take your time and interview a few agents and see which will work best for you.