Tod:

You should contact your lender and HUD immediately. Your lender is going to require that the property be listed with a local agent. You will need to submit "proof" of your case. (financial statements, w-2's, etc.) Your lender is also going to want to do an appraisal on the property to determine its current market value. If your property's value is not below market value, you may check into a loan modification.

The sooner you contact your lenders, the better. Hire an agent in your area that specializes or works frequently with these types of situations. Short sales are not for amatuers.
Tod
Your profile says buyer and seller.
If you short sale you are not going to be buying anything....you will not qualify for financing.

If you need assistance contact me via my Trulia profile and I will try to connect to a Realtor that is an expert in short sales who can analyze your situation.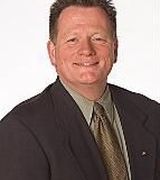 Contact
Tod,
There is a lot of information on the HUD website that may or may not help you.