Peter
Are you selling on your own?
This is why you need a Realtor.
Buyer wants to close earlier - we don't have enough information
Contingency removal form - HOA - did you provide them with copies of the HOA CC & Rs and 12 months of minutes?
Regarding contingency removal for you, did you have a condition to sell that you needed to find a home? The buyer will probably require that be removed.

If you do have a Realtor maybe they are new. I would suggest talking with your Escrow officer about some of these questions. Timing of the close of escrow is probably your biggest issue right now.
If you are selling on your own just know that as you move closer to closing (or not closing) there are questions that only someone aware of all the details can answer.

Trulia is not designed to be a closing service. My concern is that we many answer questions with one perspective in mind, yet our answers may cause you to make a bad decision because we do not infact represent you.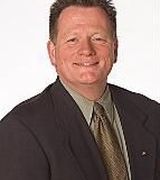 Contact
Did you sell your home yourself? If not, your agent should have walked you through all of this.

My guess is that the first appraisal did not come back at the price they are buying your condo for so they requested another appraisal.

When you buy a home in California there are certain contingency periods in which the buyer has x number of days to have a home inspection, appraisal and loan approval done. Once they remove those contingencies they cannot back out of the agreement without losing their deposit money.

The HOA should have presented them with CCRs and the minutes of the meetings for the past 12 months and probably a balance sheet. Until the HOA gives your buyer that info and gives escrow an HOA Certification, escrow cannot close.

Would you like to close escrow early? If so, it shouldn't be a big deal - especially if you are already moving out.

Did you have contingencies such as "Seller must find replacement property" before closing? If so, then when the time is right you would need to remove your contingency.

Without seeing your paperwork I am merely offering my opinion according to the facts that you have represented.

Here's to a smooth closing for you!

Dot