Lester,
Getting up zoned from RH2 to RH3 will depend on many factors. The only way you can find out would be to either research with the planning department
http://www.sfgov.org/site/planning_index.asp
and look for information on posible changes that might be coming along. some of the changes being considered as we speak are the Market Octavia plan which could be the template for all density in the residential areas of the city.
There are major changes going on in the city right now with a new planning director and new head of DBI. Redevelopment and other things like the Eastern Neighborhoods rezoning won't affect you in Cow Hollow but the transit corridor planning might. It could be very possible that the best you could do is build a 2 unit building.
The process will be daunting to undertake on your own but start with building a knowledge of your neighborhhods specifics and talk to builders working in the area to find out what the process was for them. Aslo contact architects to get their experience.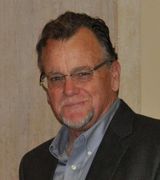 Contact