You probably had more showings the past 2 weeks than over the past 6 months because this is the peak of the buying season when most areas are really busy. By not having your home actively listed , you are missing out on getting the showings you need to get your home sold. By your former realtor having a list of names of all showings with or without buyers names sounds like he really stayed on top of the showing when he was representing you. Why not give him another chance & renew your listing so that it shows up as a fresh on the market listing & that will generate even more showings.Make sure you have alot of pictures of your home on your listing, that will help too. Good luck.
it's not uncommon, since not all buyer's agents will share with we listing agents... the names of their buyers.

if you're suspicious, you're certainly within your rights to refuse the showing... but it seems that the idea here is to sell your home... right? You can't sell it, if you don't show it.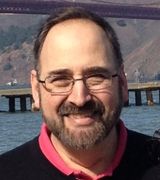 Contact