HI Ute
Thanks so much for your message. I truly appreciate hearing from you, since I am not local to that area. I will look into getting the information for the 203K rehab loan. It think it's a good idea. No I do not have any information for the Wachovia SS department in Sacramento. Would you have their contact details? I sent the package to another address, but I'm not sure I will hear back. I have not had time to get up there and put up a sign. and take pictures. I'm hoping to do that as soon as possible.
Hi Serena. At your price point I think you have a good chance at attracting an all cash buyer. Have you spoken to a 203k renovation loan specialist to see what it would take to get a 203k rehab loan? They are available for 1-4 unit properties and would give you more buyer options. Since the units are all occupied right now, it would probably be best to find a cash buyer who can rehab the units over time rather than all at once to get financing which could require the tenants to move out. Since there is no notice of default on this property, you have time to find an all cash buyer. It looks like this is going to be handled by the Wachovia short sale department in Sacramento. Have you spoken to them yet to get your seller short sale qualified?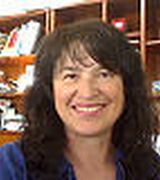 Contact
Contact a commercial real estate company and find out if there is a way to get your listing on their radar. Maybe ask around title companies too! See if they are working with any cash buyers looking for an investment such as yours.

Good Luck!