Don Tepper's answer
What does your Realtor say?

Next, what does the purchase contract say? You and the buyer are bound by those terms. Any money that the seller put down as an earnest money deposit is at risk if she fails to follow through on the agreement. And your contract should have had very specific time frames for each step in the process to occur.

I'm not a lawyer, so I can't address the legal recourse you may have. But your primary recourse is to enforce the conditions of the contract. Practically, you can't force her to buy the house. But--as noted above--you probably can retain any earnest money deposit and terminate the transaction.

Again, though, consult with your Realtor.

P.S. If she sold stocks to come up with the $15,000, then she shouldn't have much trouble. The stock market's been doing great this year--some sectors up 40% or more.

Hope that helps.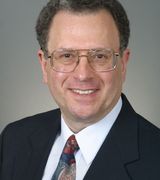 Contact
bummer,Hope you got your money if Not you'll probably need an attorney, Your Realtor should have explained this ALL to you and SHOULD be Helping you. Since you're on here: I'm Wondering if you signed on for the dual/designated agency,

if you did, then you're on your own there's No Fiduciary and No Legal Representation with dual/designated agency. FYI You Are Always Entiltled to YOUR OWN AGENT!!

Do Hope you get paid, Too bad your agent didn't Know the law/rules and cost you $$$ removing asbestos etc.

ADK Realty Does Not Practice Dual/Desginated Agency I think it is intellectually dishonest -Telling both parties 'I'll work for you" Knowing that legally it's caveot emptor for buyers and sellers and no recourse when 'it' hits the fan like this.
Dual agency some offices love since it's Great for agents they have no responsibility, but not so great for sellers/buyers when things go wrong, they are on their own. That's why Dual Agency is Illegal in Most States-but not NY.... In NY if you'd had your license for 15yrs you never need more education or classes either! sadly dinosaurs don't know the new laws & are not familar w/agency.. Good Luck to you!!