Laura,

Recently, I represented a seller and the buyer kept coming back for more and more request after getting a great deal on the house. The buyer went as far as asking for "all debris to be cleaned out from under the crawl space". Now the crawl space was not in horrible or even cluttered but had a couple of bits of plumbing supplies underneath one area.

At first when the buyer would come back with a request and my client would ask me what she should do , I presented the scenarios as most agents do. It is a buyer's market, you have a million dollar deal on the table, do you want to risk that over a $150 of clean up?

However, after the 3rd non-standard request, I told my seller that she had every right to be frustrated and the buyer was being unreasonable and ultimately the decision was hers to say yes or no. The seller refused the addendum and the contract was canceled. From the moment the contract seemed stinky, I was on the phone keeping up with other parties that were interested in the house but had not brought an offer forward. I was able to secure a back up offer with 24 hours and closed the sale in the typical time with an AS IS sale. The final buyer was very reasonable with their request and this made the seller even more willing to do a couple of things.

In this market, I try to advise my clients to be as flexible as they can. But in the end, when you feel like the other party is taking advantage of you, I think it is best to stand your ground. If you have a motivated buyer, they won't walk away. If you have a motivated seller, they will be reasonable with completing request.

With that said and as I told my client - It is her ultimate decision. If I would have advised her to walk away at the first request and not found another buyer for months, would that have been the best for her? It is one of those, pick your battle type situations.

I am sorry you didn't feel your agent and lawyer did not support your take on the situation. To me that is a very stressful situation to be in and I pride myself on doing everything I can to reduce the stress of the transaction for my clients.

Congrats on closing. Obviously sticking to your guns was exactly what needed to happen in this situation.

CJ
The lawyer and the Realtor provided you with the information that you needed to make your decision; so they did what they should have done, which was to warn you of the worse case scenarios that could occur if you stuck to your gun.

You were also aware of the best case scenario, which was that you would save a few hundred dollars that the buyer attempted to carve out of you, the bluffer would fold, which he did. You had the gumption to call the buyer's bluff and you won. That is a good result for you.

The lawyer and the Realtor probably did NOT put this buyer up to his shenanigans, only the buyer was at fault for the attempted "stick-up". They were probably as surprised and disappointed as you when that developed. Most sellers and buyers want a fair deal that follows the terms of the contract. There will always be exceptions that involve people who see themselves as sharpsters who try to take advantage of others.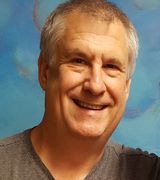 Contact
Unfortunately, this situation happens a lot. By contract, depending on the state, the home is to be left in "broom clean condition". Of course the interpretation of "broom clean" is chancy at best. Common decency says that you leave it in reasonably clean condition but there is usually not any recourse if that happens unless the house has a lot of trash, etc. Repairs on the other hand are typically addressed in the purchase contract under home inspections. After the repair agreement is negotiated and the repairs are made there is usually no recourse there either. Hope this helps.