Stephanie,
I don't know where Amelia is, nor do I know your market. (disclaimer).
Most markets in the US at present are buyers markets, meaning that there are more homes for sale than buyers to buy them. Buyers are shopping for value, so in a buyer's market the homes that sell are those that the buyers perceive as having the most value.

Three people need to think your home has enough value to see it and buy it
1. the Realtor that represents the buyer
2. The buyer
3. The lender and their appraiser.

The buyer that purchases your home will see it the first time with a Realtor 90% of the time. So persuading the Realtor that it is worth the asking price is key. Proper marketing by the Realtor that lists your home (the listing agent) is key. I've seen homes that probably should have sold, but the listing agent did not do a good job exposing the property to the market.

A home with "less value" actually will sell FIRST because the value it does possess it marketed better by that listing agent..

So, to answer your question, a properly priced home that is marketed correctly experience most of it's activity (meaning website hits, calls from buyers and Realtors, and showings, during the first 14-21 days of market time. In my market, homes that well in the first 30 days are selling at 99.6% of asking price. In a slow market that is amazing. Homes that sit for 90 to 120 days are selling for 93.4% of list price (and that is probably AFTER a couple of price reductions).

So, the truth is that in most market, a properly prepared, marketed, and priced home will sell for closest to asking price during the first 30 days of market time. I realize your market may be different. Talk with a local Realtor and ask them for their opinion.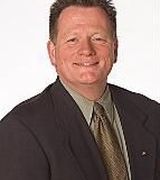 Contact