I would agree with Keith. Keep the home find a realtor and get your property sold. Let the new owner decide what their next steps are There are buyers looking for just this type of project.
Kellic
I would leave the house on the property.
From the buyer's perspective buying a lot with a property standing (that is habitable) makes it easier to obtain financing.

Vacant land, which is what we call a lot with no improvements, cannot be financed, only cash offers will work. Even if the house is really run-down, as long as it has an occupancy permit, the buyer can get "regular" financing. This is important to you, the seller, because it means you will have the largest pool of buyers possible.

A builder or investor would buy it, and they will pay the price that will still let them make a profit.

If the highest and best use is a big house, the builder thinks like this:
9000 SF lot = 3000 SF house
Market value of 3000 SF house $600,000
Cost to build $100 per SF x 3000 = $300,000
20% profit = $120,000
Carrying costs = $40,000
Total cost = $460,000
$600,000 - $460,000 = $140,000 is how much he would pay for the lot.

These numbers are just an example, numbers in your area may vary.

Good luck.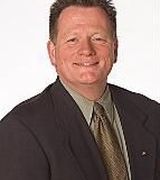 Contact