Howard in most cases we would price the home at what we thought the price would be at the end of the option if we thought prices would increase or in a decreasing market like this, we price it at todays value so the seller gets the higher of the 2 prices.

If you need asssitance in selling yoru home through a lease option or rent to own please let me know, i am expereinced in both of these options and would be happy to assist you.

Scott Godzyk
Godzyk Realty Group

New Hampshire's #1 ranked agent on Trulia
Good answer as usual from Dp2.

The other thing you need to include when pricing an option is figuring out what your goal and your time frame are.

For instance, let's say you're really, really interested in selling your home. You bought it 10 years ago for $100,000 and it's now worth $200,000. You're willing to give the other party a 3-year option. Maybe (just making this up) you'd set the strike price at $200,000 with an option fee of $4,000--a relatively low option fee of $5,000 and what should be an attractive strike price if values rise at all.

On the other hand, let's say you'd sell your home but only if the price is right. Same scenario as above. In that case, you might set the strike price at $230,000 with an option fee of $7,500--a higher option fee and a strike price that works only if values appreciate moderately.

Neither set of figures above is "right" or "wrong." But it all depends on what you want. And, as Dp2 noted, the sales price itself doesn't have to be set today. What does have to be agreed upon is the method by which the price will be calculated.

And, similarly, for the other party to agree, it has to work for him/her as well. So it also depends on what the other party's motivations are.

Hope that helps.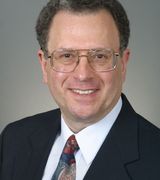 Contact