Yes, the seller will still need to be present to sign documents, even though bank approval is required for the sale.
I can help with any of your Las Vegas Real Estate needs or questions; feel free to contact me direct.
Search the Southern Nevada MLS live at
http://www.markfleysher.com
Sincerely,
Mark Fleysher, MBA, Realtor
Broker-Salesperson
702-291-8186
mfleysher@gmail.com
There are options for the seller not to be present at the actual closing. The seller could sign earlier in the day or the seller could have the papers overnighted to him and sign them in the presence of a notary, and send them back for the closing. I have done many closings for short sales and regular sales where the seller was not present. Power of attorney could potentially be an option too.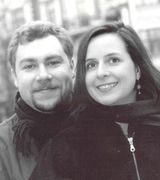 Contact
Yes, seller needs to be present unless they give power of attorney to someone like their agent or a family member, and/or they do a remote closing with a Title company wherever they are and overnight the documents back for your closing here.