Lowering the price $2k or $3k probably won't make much of a difference. The only benefit it will probably have is that it will kick it back through some of the listing websites as recently updated based on having a new price. If you are looking to lower the price a small amount to boost activity a bit, I would suggest moving the price to $79,900. Most people when searching, agents included, lump properties into a range. They look for "something between $75,000 and $85,000" or "$100,000 and $110,000". By dropping the price to $79,900 you open yourself to the people who are maxing their search out at $80,000. Dropping from $83,500 to $80,500 won't pull you into too many more searches. The second benefit of dropping the price to $79,900 is the psychological effect of having 79 instead of 80. It's an old sales trick that we've all been exposed to for decades, but it works. Our mind will process $790,900 totally different that it will process $80,000 even though they are only $100 apart.
Very good advice below. Ask your Realtor what she thinks of $79,900.

One thing you didn't provide is whether you've had any, or many, showings. If you've had a lot of showings but no offers, then the problem may be something other than price. On the other hand, few or no showings generally indicates the price is high.

Good luck.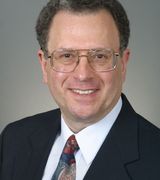 Contact
Hi Jlo
Lowering your price can do 2 things.
1 It can make your home pop up on the mls under "reductions", and may attract the attention of some agents (that's if your mls works like mine does), who may then call their buyers and tell them of the reduction. It will also show as an adjustment on the websites your listing feeds to, shining more light on it.

2. Obviously, reducing will hopefully bring in more buyers who may not have seen the condo already..or encourage some who did see the unit to take another look and see it in another light.

Reductions can help perception, too, if more value is seen, there should be more interest,

All of that being said......you are asking if $2000-$3000 will make a difference.That reduction would be around 3.5% . To expand on that - if you were talking about a home listed at 400,000.............it would equal reducing to around $386,000. That might make a difference.

No matter what the number, a 3.5% reduction may or may not make much of an impact..........I usually recommend at least 5% to really make a difference. Probably reducing to the upper 70's would have more of an impact, but that'sjust my opinion.

I suggest you discuss this with your agent, and also see what your competition is doing.

Good luck!