Anita,
What does the National Hazard Disclosure report say?

It doesn't matter what the seller says, the NHD is the first report that the buyer's agent should receive. (Assuming that things work in New York the way they do in California).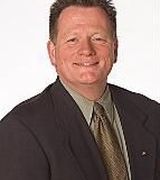 Contact
FEMA does sometimes change the flood zones. They are in the process of changing the zoning in Florida where the original land was lower but the homes were built on higher ground as a result of adding fill when digging the retention ponds for the community for a higher elevation than previously rated.
The seller could be correct that the property is not in a flood zone but the bank wants to be safe rather than sorry in case there ever is a problem. If the seller was not forthcoming with the correct information, however, you may have recourse. You would need to consult an attorney to determine the extent of damages you could collect. It may be just the cost of the insurance, which is probably less than the attorney fees, but worth the cost if the home is in a flood zone because even though you can buy insurance, the resale of the home would also be affected and perhaps you would be due some compensation for that difference in value.

Good luck to you.