Bradley
Your post is a perfect example of how many home sellers think. "By saving money on commission I will net as much as possible". You might be right.

Just wondering, have you looked at the link below?

It says that the average price per square foot has declined 20.8& compared to a year ago.
The median sales price declined 16%
The number of listing sold compared to a year ago declined 55.4%
And recently there were 266 foreclosures.

" I have no doubts that I will be able to sell my home at fair value". My dad always said that "confidence is the feeling you have right before you truly understand the situation". If I were your Realtor I think given the current market conditions I would have some concerns.

The biggest problem Realtors have are unrealistic clients. So, rather than trying to find a Realtor that will meet one certain requirement, why don't you expand your criteria to include some other important factors?

Let me give you an example. If I offer to sell your home for 5% commission, and the majority of the homes are at 6%, what are my options? Allocate 3% to the buyer's agent, so I only make 2%? If I do that I would make more money collecting buyers from the calls on your home and showing them other homes that are listed at market commission.

If I split the commission 2.5% and 2.5%, when I would be hurting you because buyer's agents may not show your home as much.

Would you hire a Realtor that you could out-negotiate? What will happen when a sharp buyer's agent makes a low offer, or an offer with terms in favor of the buyer? Will they be sharp enough, strong enough, to fight for your price?

Good luck.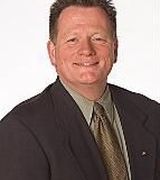 Contact
Our Home prices are so reasonable that a 5% agent doesn't make enough money to offer full service.
Especially for sellers, the impact of the internet is huge as 90+% of buyers will be online before they
contact anyone about a purchase. The amount of time I use in classes, online updates and just keeping
my listings up to date requires the 7% to get the property well photographed, and well represented on the
over 80 different sites the full service brokerages use. In Real Estate you really get what U pay for.
Tyler Osby
, Mortgage Broker Or Lender, Urbandale, IA
Hey Bradley,
I'd love to help out. As a mortgage professional in Des Moines, I have a few connections that might be able to help you out on this. Without knowing more about what neighborhood, price point and your personal situation.
If you'd like me to make a personal recommendation, It would be best to chat for a few minutes to make sure we line you up with the right person for the job. My contact information is below!
Also, there are a number of options with 5% commissions (if that's what ultimately makes sense). I can't stress the importance of finding an agent that is a good match with you. There are over 1000 agents in Des Moines and I can't imagine all of them are a great fit.
Let me know what I can do to help you in your search!
Thanks again.
Keep creating…decisions that cash flow,
Tyler Osby
Wealth Creation Specialist | Certified Mortgage Planner
C: 515.991.7102 | F: 866.496-3979 | T:@tylerosby
Four Legacies Mortgage
1031 Office Park Rd. Suite 1
West Des Moines, IA 50266
Have you checked out my super educational blog?
http://www.wealthwithmortgage.com