Julie - list your home with a real estate agent - how about that idea.
When you take an interview of the Realtor, ask them where do they advertise, print media, internet, etc..Relator.com is not the only place to advertise it's one of the place.
If you like to know further please feel free to drop me a note, I will happy to help you.
Juliie
You may be unaware, but Realtor.com is owned by the National Association of Realtor.
You do need to be a REALTOR, which means membership in NAR, your state's AOR, and your local AOR. In all cases of which I am aware you are then, by default, a member of the MLS the the local AOR operates.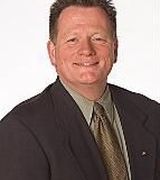 Contact