The issue with your comps has nothing to do with the fact that the buyer's mortgage would be FHA-insured. Rules for both government and conventional loans place responsibility for the appraisal squarely with the lender, and lenders have become very cautious when it comes to dated and distant comps. In the current environment, most lenders will reject the appraisal, regardless of the value, and regardless of a secondary review, if there are issues with the comps. If they make exceptions, they run the risk of having to buy the loan back from subsequent purchasers. It is possible, however, to deal with this situation successfully. In fact, I have a closing this week for a purchase where dated and distant comps are the only comps available. I was approached for help 2 weeks ago, after there was trouble due to the appraisal. Feel free to contact me to discuss this further: 813-600-3428 or jwheeler@apexlending.com
Maybe you are tenK grand too high on your price. You can either lower your price, or the buyer can come up with 10K somewhere else, or you can renegotiate on some other points. If you have two appraisals, you probably are going to continue to get this sort of price. You might get more by making it a conventional mortgage--they tend to not be quite so tough. That is one reason why a lot of times a seller won't take an FHA loan or a VA loan--tougher standards.
It is not uncommon to have lenders asking for a second appraisal, particularly if the market is declining in value. The underwriting standards have tightened and lenders want to make sure they are not exposed to more risk than necessary.

Lower the price and get it sold.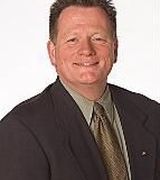 Contact