Clients are letting it go into foreclouse....don't have to worry about the bank coming after them for the deficiency on the first since it is purchase money.
Pat
Your clients have decided not to move forward? So they are going to do what? Just curious to read your post. Normally for a lender to agree to a short sale there is hardship and the sellers are supposed to be insolvent. So asking a seller to sign a promissory note, usually unsecured and interest free, is one option. It does offer a way for sellers to rebuild their credit.

I am curious to see what posts you receive from anyone having info about B of A short sales too.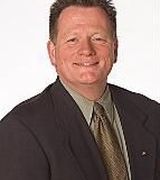 Contact