Tia Stanley's answer
Might be considered as a tenant which may cost you a little more. Better to be upfront with your insurance company than get a surprise if you have to file a claim. Call Glen Gorowsky Insurance and ask Glen if there is a concern 251.626.9566. You may be fine, but I recommend being sure. As they are immediate family it may be viewed differently.
Depends. The non-resident should have the right type of coverage (landlord's coverage--covering the structure). The parents should have renter's insurance. But that's done all the time--at least a landlord with tenants living in the property. The risk is that the non-resident didn't reveal all to the insurance company when obtaining the insurance. That would give the insurance company a huge opening to decline any claims, based on a falsified application. The non-resident should make sure that the insurance is appropriate and correct. If not, it should be corrected immediately.

Hope that helps.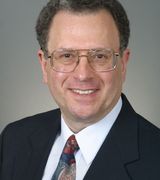 Contact
If the owner doesn't reside at the property then a traditional homeowners policy will not suffice. The best type of policy would be a landlord policy. Similar to a homeowners with an allowance for nonowner residents. We write these all the time but the situtation is usually reversed where the parents buy a house and the adult children live in the home.