Before I trouble anyone with scheduling a showing, I go to Google Maps, type in the address, then pull the little gold guy down to the location (he's above the zoom buttons). This puts you right at street level and gives you a good idea of what the neighborhood looks like. Keep in mind the pictures can be years old - my house has been completely remodeled since the pic available so I wouldn't want anyone to judge it by that picture but the neighborhood is pretty much the same.
That's the right question if you're interested in buying a picture. If you're interested in buying a house, you'd be better off looking at the house.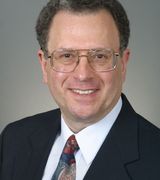 Contact
Keep in mind that oftentimes pictures don't tell the full story--if very interested in the property, contact any local agent and schedule a showing, see all firsthand--or consider working with an agent of your own, as he/she can supply you any information needed.