Bruce Lynn's answer
It just depends on the property.
Normally I see that it is a worse deal if you go through a private investor.
There are all kinds of scams to beware of there.
Often they don't own the property, want a higher interest rate, want you to pay fees, the seller would normally pay etc. They tend to prey on unsophisticated or unknowledgable buyers who don't know better.

Brokers will often save you time, money, and a lot of headaches.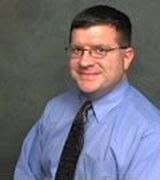 Contact
In terms of a better "deal" with utilizing a broker....in Texas, the seller pays the broker commission (so FREE to you). Wouldn't you want someone in your corner to look out for you and your best interests..especially since the seller will likely have agent-representation? A real-estate transaction is relatively simple...if all things go according to plan (though they rarely do). Are you prepared to know what to do in the event something goes wrong? Are you aware of the various negotiation techniques that the other party may use and how to navigate around them? Using an experienced Realtor, you're not only protected but you have someone who is "in the field" every day ready to negotiate on your behalf and fight for what you want, as well as guide you through the transactional process. (Remember, we can all give ourselves stitches, or pull our own teeth...but do we really "want" to?).
Different lenders (small and large alike) both offer various incentives with programs that they have access to. My advice is to find someone you TRUST, that you enjoy working with, and remember: the most inexpensive option is not necessarily always the best option for you. The age-old saying sometimes holds true: You get what you pay for.
-Amy S. Arey, Realtor
Halo Group Realty, LLC
Watters Creek | Allen
214.901.1341-Cell
http://www.aarey.haloagent.com
All loans officers are different I have seen great deals from the big players and great deals from the mom and pop shops. I have also seen bad deals from the big players and the mom and pop shops. I think it just depends on the loan officer and the programs available to them. I use a couple of lenders and I send my clients to which ever I think will give them a better deal based on credit score and purchase price. All lenders have to make money some way but I am uncomfortable if I see they are robbing my clients. i just try to make sure my clients are getting the best deal for their situation.
i.e. BBVA Compass has a great deal for Dr, especially first time home buyers that no one else offers.
Nathan P. Neely
Broker and Owner
Neely Real Estate Group
http://www.dallashomesrealestate.com/
phone 214-552-2273
fax 214-231-2837