Impossible to say. You'd have to ask.

However, from my experience, many mobile home sellers (even a greater proportion than "stick built home" sellers) want/need all cash. So lease-option opportunities with mobile homes tend to be more difficult to find. Still, the only way to know is to ask.

One tip: Mobile home sellers tend to be a LOT more flexible on price than other sellers if you can offer cash. Example: I've seen plenty of mobile homes sold for 50%-60% of the asking price, even when the asking price was fairly reasonable. If you have some cash--or a relative or friend with some cash--make an offer. Even a low offer. You might be surprised at the result.

Hope that helps.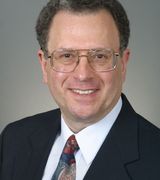 Contact
Most sellers (must be over 95% I bet) have to sell to be able to buy another property or move on. Becoming a landlord is usually NOT in their best interests and so it is hard to find a seller willing to rent to someone and wait a year for their money while risking the chance the property value will go down or that the new renter (you) will not make the house worse. Rent for now, buy when you really can.
Jim Simms
, Mortgage Broker Or Lender, Louisville, KY
Be very careful, sellers are not subject to the same regulations as lenders. Even if you find one the deal may fall apart years from now. I frequently get calls from buyers that lost a ton because the deal did not work out like they thought it would. You are assuming the seller is in a better position than you are, often a very big mistake. Usually the reason a buyer seeks owner provided financing is because they do not qualify for a traditional loan. Underwriting guidelines protect the buyer more than they do the lender. If you work around not qualifying for a traditional mortgage the risk on your side increases a lot. If you search around even a little bit you will find plenty of "buyers" that tried owner financing or lease to own that did not work out so well.