My experience is that you must sign an affidavit that says you have no relationship with the seller, and both agents must sign an affidavit to that affect, as well. She will have to list it with an agent, and show that she tried to get offers from other people, too.

I don't think it will get approved being sold to you.. but you can try.
Is the spouse on the current mortgage? Will you receive cash proceeds from the sale? Do you qualify for a short sale? If it is a ligitimate transaction, there is a good chance it will be approved. But your lender will check this out thoruoughly.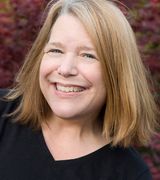 Contact
is the spouse on the current mortgage?