Maybe it is harder to get rid of 4 bedroom than 3 bedroom. No one knows what motivates the seller so if you want a 4 bedroom go for it.
The number of bedrooms is not the only factor in setting prices. Age, square footage and condition also are factors. Location comes into play because all sections of Rotonda are not the same value.

Finally, the price a seller asks is not always set correctly. Sometimes they owe more than market value but still try to list a property at a too high price. Other times, a seller just wants out and will sell at a low price to move the property. Sometimes they are just "real proud" of the property.

Click this link to browse condos in Rotonda and compare prices yourself.

Condos For Sale In Rotonda (Rotunda) West, Florida

James B. Mulligan, Licensed Real Estate Broker

Jim Mulligan (941) 456-3034

jim@suncoasteam.com

Search the Southwest, Florida MLS

Featured Homes, Condos and Lots for Sale in Southwest, Florida

Homes For Sale In Southwest, FL

Sellers – Know what your Southwest Florida home is worth in today's market. Click here for a FREE, NO OBLIGATION MARKET ANALYSIS of your Southwest Florida Home.

Visit our Suncoasteam Blogfor discussions about local real estate trends and reports on prices of land and homes in our area… and you can leave your own comments or ask questions.
My guess is the 3 bedrooms may sell better than the 4 bedrooms and this will drive the prices up.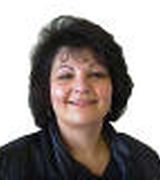 Contact