To find out the best time to buy a home in Washington D.C. is to get in touch with a local real estate agent there. They will have all the information to any question you are needing to be answered.

Good Luck!
Michelle
Riverside Real Estate agent

Wangshington, D.C.?

If you mean Washington, D.C. (though you've listed yourself as home buying in the Beverly Hills area), most any time is OK. Generally, the strongest market is in the early spring--February through perhaps May.

But . . .

You asked about BUYING. Some folks I know think the best time to buy is in November and December. There's less inventory, but you know that the people who are trying to sell are serious about selling.

Then, Washington being Washington, buying and selling cycles also correspond to election cycles. There will be a lot of activity--both buying and selling--this November and December. Any congressional seat that turns over might result in 15-30 sales and purchases--very roughly speaking. And it looks like there will be more turnover than usual.

If you're talking about the suburbs of Washington, there will be a fair amount of activity over the summer with parents who want to buy to get their kids into school when school begins--late August or early September. (In D.C., that's less of an issue since private schools tend to be the first choice of those who can afford them.)

Washington itself is most appealing, weather-wise, in April-May and again September-October. During the summer, it's hot and muggy, especially in D.C. itself. And while winters aren't generally bad (last winter was an exception), they tend to be cold, wet, and messy.

Hope all that helps.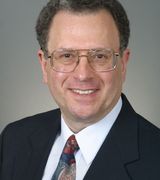 Contact
Sarah,

The best time of year to purchase a home is generally based upon your personal needs........

This is an excellent time to be considering the purchase of property since there is still plenty of inventory and home prices remain low. Simply stated....there is no ideal time to fint the right home, in the perfect location, being offered at a price you can't afford to walk away from.....it's more about being in the right place at the right time.

Our recommendation is to get into the game and remain in it without worring about if it's the right season..........

Good luck

Bill