BEST ANSWER
Hi Gail,

A mobile home is considered "personal property" and not real estate. That is the major difference. Mobile Homes tend to depreciate in value vs. real estate which usually appreciates in value. If the mobile home is on its own land, then the land has appreciating value.

Please give me a call Gail and I can assist you. My contact information is: CJ Dubois-Cote, Prudential Prime Properties, 207-615-1663 or cindy@prubay.com
Hello Gail,
There is an inbetween manufactured (mobile) homes and stick built homes. Have you considered looking into a modular home?
http://www.modulartoday.com/
When they first came out they were not much different really than manufactured as far as appearance, etc. Take a look at some that are offered now. Their quality has increased significantly and appear stick built in every way as they actually are. You can read about them at the link above and if you Google search "modular homes" you will find plenty of resources on them.
Good luck on the home purchase or build!
Emmanuel J. Scanlan
PS Inspection & Property Services LLC
http://www.psinspection.com
214-418-4366 (cell)
TREC License # 7593
International Code Council, Residential Combination Inspector #5247015-R5 (Electrical, Mechanical, Plumbing and Building)
Certified Infrared Thermographer (ASNT-TC1A Standards)
Texas Residential Construction Commission, Third Party Warranty Inspector #1593
Texas Residential Construction Commission, Inspector, County Inspection Program
Texas Department Of Insurance, VIP Inspector # 08507061016
Hayman Residential Engineering Services, Field Technician
CMC Energy - Certified Energy Auditor
Knowledge is power, but sharing knowledge brings peace!!
As you noted, affordablity is often a major advantage.

Utilities may or may not be an advantage. It really depends on how well built the mobile (or manufactured) home is versus stick-built. The newer manufactured homes are really quite well-built. On the other hand, older ones weren't up to quite the same standards. But the same can be said for stick-built.

Maintenance is a similar factor. It just depends on age and on the quality when built. Regarding age, lots of stick-built homes require lots of maintenance when they're about 15-20 years old. The roof is wearing out. The appliances are near the end of their life cycle. And so on.

In some geographic areas, mobile homes are considered less desirable than stick-built ones. That means they're cheaper to buy, but more difficult to sell. And while stick-built homes may appreciate in value, that's less common for mobile homes.

Hope that helps.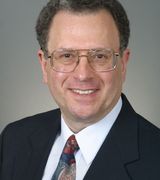 Contact