Deborah Madey's answer
There are 7 villages that comprise Crestwood. Villages 1-4 are coops, and the taxes and maintenance will be combined for one monthly payment and that is paid to the association for the respective village. Vilages 5-7 are deeded property and the monthly payment to the association is for dues only. Taxes are either paid directly to the municipality, or can be part of a monthly house payment if there is a loan on the property. The taxes and the monthly association fees vary by village and model. If you know which models you are considering, an answer can be provided.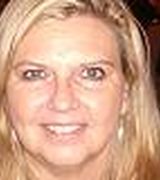 Contact
Hi Linda,

Deborah gave a great answer for the set-up of the Crestwoods. If you need a utility budget breakdown for annual residents, I can get you them for 1 bedroom or two bedroom units. good luck in the crestwoods !
WHich Crestwood Village are you interested in ? I would be happy to get you that specific to the development of your choosing.

Helen Cocuzza
Realtor Associate
(732) 232-1614
Hcocuzza@glorianilson.com