BEST ANSWER
Hi,

Are you asking if it's better to go with a 3rd party lender (hard money lender) or a tratitional bank lender? I would check out my options and see who can give me the best loan.

Pro's and con's on hard money lender:
Pro's: in most cases, they'll lend you when the banks won't
Con's: they take a big up cost to get a loan and a high interest rate

Do your homework now by getting all your info from the 2 sourses. This way, you'll be prepared to jump on great opportunities when you see one. Good luck!
Which is offering the most attractive interest rates? Which is best for you in the long run? If you go with a private lender, make sure you draw loan docs thru a title company to protect yourself.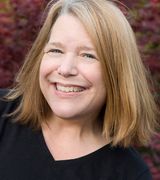 Contact