This is a unique situation. Looks like you have a free ride as you do not have to pay rent. You want to take it one step further and take over the house altogether. You have to have legal grounds to take over this house. You have done some research to find out whether there is a lien on a house. What is supposed to happen here is this house should be eventually escheated to the State of Virginia as unclaimed property.

One thing I do not understand is why there is no lien on the house. How about real estate taxes? I doubt that the owner pre-paid them for many years ahead as no one does it. This house should have been auctioned off for non-payment of taxes. In any case, all of the above is just my (opposed to any legal) opinion.
I'm not a lawyer; for legal advice you need a lawyer. However . . .

Someone probably owns the home. Your landlord did while alive. If he left a will, and the will was followed through on, then ownership should have passed to someone else. If he died intestate (without a will), then your state laws govern who received his assets. Or, if the house was in a trust, the question then is who owns the trust?

You need a lawyer to straighten all that out.

Assuming, hypothetically, that the house "fell between the cracks"--that the owner is still listed as your landlord, it wasn't willed to anyone, and the state hasn't yet noticed that the estate hasn't gone to probate--then you have to be proactive and trace where ownership should travel, and purchase from that entity. Again, a lawyer can help you.

Another issue: You say there are no lien holders? How about property taxes? Who's been paying those? At some point, the city or county will notice that taxes aren't being paid on the property and, typically, will put the house up for auction for unpaid taxes. Depending on your locality, you probably could purchase the home for the amount of the unpaid taxes. However, many localities then give others (let's say the rightful heirs) a period of time in which to redeem the property. They'd pay you the amount you'd paid, plus interest. If no one redeemed the property, then you'd own it.

But you absolutely need to see a lawyer to track down all the possibilities.

Hope that helps.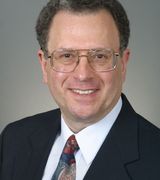 Contact