Julia,

This is a most unfortunate situation. Our recommendation is to contact the agent's office and request to speak with the Broker.

There may be a good reason you have not heard from the agent that the Broker can help identify for you.

Good luck
Well, I'm sorry you're having a poor experience with your agent.
I can assure you we're not all like that.
Shoot me an email back and I will see what I can additionally find out for you to try to give you a hand.
Hi Julia....

I am sorry to hear that your calls are not getting returned. Do you have a writen Buyer-Broker agreement with this agent? If so you may be wedded to your agent. If not I would put them on notice to withdraw your offer (in writing) and them secure a Realtor to represent you. Good luck.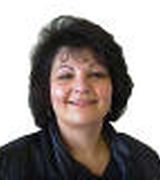 Contact