Ray Spitler's answer
Land Contracts are harder to find but possible. You should contact an experienced Realtor to help you locate the right property and terms. If you want someone to work hard for you, hire them as your Buyer's Agent.

You will likely need at least 10-15% for down payment since Sellers still have to pay closings costs with a Land Contract. The shorter term you require the better in the Seller's eyes.

Contact me anytime if you would like help locating your new home.
Here's a link to a blog I wrote on how to find land contracts. (It's actually how to find lease-options and rent-to-owns, but the concepts are very similar. In Michigan, it's mostly done with land contracts. In other areas, it's lease-options or lease-purchases.)
http://bit.ly/findaleaseoption
Hope that helps.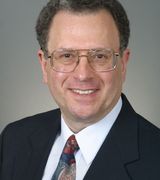 Contact