There are multiple FSBO sites. Just Google FSBO and check which result has the most Kingman AZ homes for sale. Craigslist is another good place to look. As Don mentions, there is no one place where all will be listed. Good luck!
Why, Flatlander? Just curious as to why you would post such a question/inquiry on this site?
There's no one comprehensive list of FSBOs. For example, some will list on the MLS using a Realtor listing service--usually costs a few hundred dollars.

Some will advertise on Craigslist.

Some will use one of the FSBO service sites out there that--often on an a la carte basis--will provide signs, lock boxes, and other services.

Some will advertise on specialty sites, such as ones designed for military personnel.

To track down a reasonably comprehensive list of FSBOs, you'd have to research all those sources.

Hope that helps.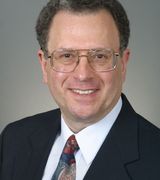 Contact