Usually the lender requires that the real estate taxes be included in the buyer's mortgage payment. That's to protect the lender's interest; the lender can make sure that the real estate taxes are being paid. Note: That advice is generally applicable across the U.S.; while I doubt that Quincy is any different, I can't definitely address your particular location.

In fact, your payment likely will be "PITI"--principle, interest, taxes, and insurance. The insurance is included for the same reason. The lender wants to make sure that if anything happens to the property, that its loan won't become worthless.

A mortgage broker, lender, or Realtor can provide further information.

Hope that helps.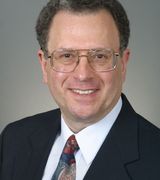 Contact
Virtually every Lender now uses IMPOUNDS for their Loans:
This means you will pay PITI; Principle, Interest, Taxes and Insurance
You can negotiate the Insurance yourself
The Taxes will be around 1-2% of the Selling price.
You may ask the Title Company for a HUD1 which will deliniate everything.

Good luck and may God bless