Hello Trisha. This home has been under contract since 9/15. The asking price was $129,900. Sorry you missed out on this one. The good news is that there are lots of other similar homes on the market. Let me know if you'd like more information concerning current inventory. I'd be happy to assist you if you are not already working with an agent.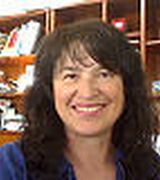 Contact
The home is llisted for $129,900 and is pending. That means that it's already in contract.

I'm not sure if you just drove by and saw it, or you found it another way. I would suggest, if you're looking for property, that you sign on to my website (or another realtor's website if you desire) and search. It would give you all of the detail and let you see ones that are available, see pictures of the condition, and explain all about the features of the homes. You can then search for specifically what you're interested in, in terms of lot size, number bedrooms/bathrooms, etc.

I hope that helps!