As indicated - the amount down would depend on the loan program.

1) VA Loan (for Veterans only) - $0.00 down
2) FHA Loan - 3.5% down
3) USDA Rural Development Loan - $0.00 down in eligible areas
4) Conventional - as low as 5% down depending on credit score

The payment will depend on the loan program Term (10, 15, 20, 30 years for example) - most people choose to go with a 30-year term. The payment will also depend on the Interest Rate offered by the Lender. And lastly, the payment will vary depneding on how much money you put down, as the down payment will affect how much you are financing.

Feel free to use the mortgage calculator on our website below - you can estimate a 30-year term with maybe a 5% or 5.25% interest rate for 'estimate' purposes. As indicated this is by no means a commitment to lend or a guarantee, just offering some help! Feel free to email / call / respond with any questions as I am licensed to originate loans in the State of Ohio.

The amount down will depend on the type of loan, etc., therefore if you haven't done so yet, do visit with any qualified loan officer(s), after reviewing your overall finances, credit, debt, etc., a determination on qualification can be made, the typre of loan, how much down, etc.; if you don't yet qualify, your loan officer may suggest what needs to be done in order to qualify in the near future; be aware that a mortgage pre-approval letter is required in order to determine your price range and for any offers to be taken seriously.
It depends on the house (which you didn't identify) and the price you pay. It also depends on your credit scores.

If you qualify for VA financing, you could buy it for nothing down. If you can get FHA financing on the house, it'd be 3.5% down. If you go with conventional financing, it's likely to be 20% down.

As for how much each month, that depends on the length of the loan (for example, 15 versus 30 years), type of loan (fixed rate versus adjustable), your credit scores (the better the scores, the lower the intererest rate), the amount you put down, whether you have to pay PMI (private mortgage insurance), and other factors. Your agent will be able to help you with those items. Or a lender.

Hope that helps.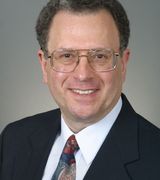 Contact