BEST ANSWER
Your concern is legitimate. And, in fact, that's occurring quite often.

Let's look at a simple example. Assume that a condo complex has 100 units. And assume that a few years ago, the condo fee was $100 per unit. That fee was enough to cover the maintenance, the management, and contributions to the reserve funds. So the condo complex had a balanced budget of $10,000 a month (100 units @ $100 each).

We'll assume there's no inflation. The costs have remained at $10,000 per month for the last few years.

However, let's assume that 20 of the units are no longer paying their HOA fees. In some cases, the owners have abandoned their properties. In other cases, they just can't afford to pay.

So, only 80 unit owners are paying their condo fees. That means that while the condo's costs are running $10,000 a month, it's only bringing in $8,000 a month (80 units @ $100). That situation is not sustainable. It'll soon run out of money. So it will raise the condo fees to $125 a month in order to bring in the needed $10,000.

As I say, that's happening a lot.

So, what do you do? First, you'll want to inspect the financials of a condo before buying in one. I don't know about your area, but where I am there's a requirement that the condo documents be provided to the potential buyer for his/her review, and the buyer can terminate the offer if the documents aren't acceptable. With the concern you laid out, you want to see what the condo's expenses and income are. You want to see how many and what percent of the condos are current on their condo fees. You want to make sure the condo still has reasonable reserves. Your Realtor can help you with all that.

There's also an issue when the percentage of units unoccupied or rented out exceeds some number. (I don't know what that is.) In those cases, it can become difficult or impossible to get financing to buy. The lenders are concerned about exactly the same thing you are: The long-term stability of the condo complex.

I don't know the San Bruno area. However, we do have areas like that around Northern Virginia. But the test for how desirable an area is--commuter-wise, areas of employment, etc.--is to look at foreclosures and occupancy rates. There are some areas in Northern Virginia that have barely been touched by the real estate downturn. And those are areas with easy commutes and good local employment. There are other areas that have been hard hit. Those typically are areas farther out and areas that really had over-inflated prices during the bubble. Those areas will recover, too, but it'll take awhile. A good local Realtor can tell you what the effect has been on San Bruno.

So, hopefully that's some frank, honest commentary. Your concerns are legitimate. You have to investigate the particular geographic areas and even the specific condo complexes to determine how much you really have to be concerned about.

Hope that helps.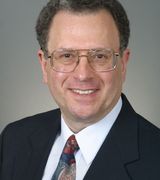 Contact
Hi Richard,
These details regarding increasing monthly HOA dues will be in the condo disclosures package which the list agent can provide.
My understanding and what I've seen with foreclosure condos is that the lender (who is the owner) pays dues that are in arrears at the time of closing.
I can't say that I've seen dues increased because of a high ratio of foreclosure units. As an aside, there is never any guarantee that HOA dues won't increase over time, if anything just to factor in inflation/increasing costs of maintenance and repairs. There are typically limits as to how much monthly dues can be raised; another detail which is in the condo docs.
I also recommend that my condo buyers hire someone to review condo docs/analyze reserves as part of their inspection process. It's really important to get a sense of how healthy the reserve account is. If it's severely underfunded, there will likely be special assessments; if not in the current budget then at some future point.
For data on San Bruno market trends:
http://www.sfbungalow.com/2010/05/18/san-bruno-ca-condo-mark…
San Bruno is a charming community but there are also other affordable Peninsula communities that you might want to consider such as South San Francisco. Both of these communities including Daly City and parts of Pacifica will have some heavier airplane traffic noise (included in disclosures) as well as more fog; one has to go further south, typically just past Millbrae to get into the sunnier, warmer climate.
Depending on the type of financing, IE: FHA vs. conventional, the lender will want to see a certain % of money in the reserves along with other criteria pertaining to condos.
On a side note, it looks like from the questions you've posted on Trulia that you've been going it alone. Why do all the work/research by yourself when you can hire a buyer's agent to help you with the process? The commission for both list agent and buyer's agent is paid from the seller's proceeds so it's no money out of your pocket.
Might as well get the full benefit of working with your own agent sooner rather than later. Just a thought….
Here are a few tips on interviewing/selecting a buyers agent:
http://www.sfbungalow.com/thinking-about-a-san-francisco-or-…
Best wishes,
Cheryl Bower, Realtor , GRI, ABR
Cell 415.999.3450
Zephyr Real Estate
Cheryl@cbower.com
http://twitter.com/SFBungalow
http://www.cbower.com
DRE#: 01505551